9Kirby99

Personal Information
Title

All-Knowing Ambassador

Gender

Male

Primary Weapon
First Appearance
Battle Theme
9kirby99 is a player character in Attack on Lololo 4 . He is a Level 5 All-knowing Ambassador, a Title he earned after the Resistance defeated Wave 5.
Backstory
Edit
9kirby99 was a member of the Lololo army, one of the close friends of General JasonGuy299. He once had a Snivy named Silver, but he has vanished since the army was defeated. Shortly thereafter 9kirby99 lost everything, and was forced to live under the rule of the new, corrupt Lololo. Now joining the fight against it, he wishes to know what happened to his old friends. He also wishes to help those on the other side avoid a death they shouldn't have.
Noted friends in the Resistance: Impromptu, Super-Flint, and Erygirl.
Actions Within Game
Edit
9Kirby99 has a wide variety of roles, but will mostly attempt to Recruit new team members, often trying all sorts of tactics. He is not, however, opposed to fighting when the time is right. He also has access to the Healing Spell, which he seldom uses.
Notable Points of Game
Edit
9Kirby99 was the first player to learn a Skill, learning Sliding Slash on the first turn.
.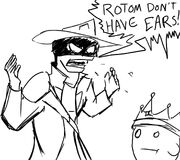 9kirby99 had his own unique sword in the third war, the Green Galaxy Sword. It is unknown who wields it now- if anyone does - but of all the player characters, only 9Kirby99 can wield it.
He once claimed to have been trained by Meta Knight. This was proven false by a friend of his, Unaniem.
9kirby99 is the only player character to have participated in all 4 of the Lololo Wars.